Charliesax
Charlie Hearnshaw Band
duo ~ trio ~ quartet ~ quintet
Jazz & French music
We have a broad repertoire including jazz from the 1920s & 1930s, French chansons, latin jazz, trad & New Orleans Jazz, The Great American Songbook, Hot Club Swing
We play tunes by George Gershwin, Benny Goodman. Cole Porter, Edith Piaf, The Beatles, Charlie Parker, Stevie Wonder, John Coltrane, Jacques Brel, Django Reinhardt, Antonio Carlos Jobim, Fats Waller, Georges Brassens, Sidney Bechet, Irving Berlin, Acker Bilk to name but a few
This PDF lists a lot of the tunes we play.
If you would like a particular type of music for your event, we can bias our choice of songs in that direction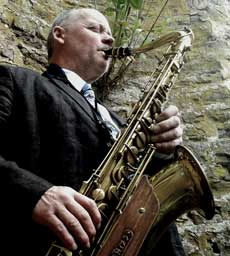 Book the band directly from us, the musicians and avoid agency fees.
Speak to Charlie on 01884 840 015 or email
contact landline 01884 840 015 email
giglist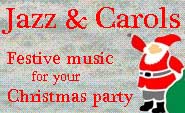 We live in Devon and play mostly in Dorset, Devon, and Somerset. We love to travel to other parts of the country and abroad too.
Depending on how many musicians you book, the instruments of the orchestra, in order of appearance, are usually
clarinet & sax
guitar & vocals
bass
drums
percussion
Parties
We like to play for private parties including birthdays, wedding anniversaries, corporate events, staff christmas parties, summer barbeques etc.
Weddings
For your wedding ceremony and for photos, drinks & canapes afterwards we offer a trio or duo. Lots of ideas on our wedding pages.
If you would like a band for the evening we suggest you add drums to the trio, and percussion too if it is within your budget, for a dance-inspiring sound.
Max's French Café Music
Maxine Green sings songs by Edith Piaf, Jacques Brel, Georges Brassens, Charles Trenet and others.
Our other French band Projet Brassens (same people, different repertoire) specialises in the music of the great French singer/songwriter/poet Georges Brassens. Projet Brassens has it's own website with video of the band in concert and lots of information about Georges Brassens.
A concert in your own home
Some of our most memorable concerts have been to a small audience in someone's living room. Our duo or trio can play in a surprisingly small spa ce.
Recent recordings; hear our band playing live.
Recent release Charlie Hearnshaw Quartet at Holcombe Rogus October 4th 2014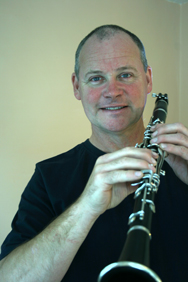 Repertoire
As you can see from this site, we have an extensive repertoire of tunes and styles based mostly around swinging jazz in one form or another.
We like to make use of this to present a varied program with a lot of contrasts, which can help create interest and hold the listeners attention.
We also have about a dozen special Themed Jazz Programs, suitable for festivals, arts centres, village halls, restaurants & jazz clubs.
Machines of the Imagination
creative music workshop for schools