Entrance of the bride

The bride is usually given away, traditionally by her father.
The music begins. After a few seconds, the bride enters on her father's arm. They walk slowly. A few brave people and children turn to watch as they walk down the aisle, but most just get a glimpse as she walks past.
The bride reaches the front. She stands savours enjoys the unique moment. The music plays a few seconds longer...
The traditional tune is Wagner's Bridal Chorus, otherwise known as Here Comes The Bride. It sounds great played by clarinet, guitar & double bass.
I like Here ComesThe Bride. As soon as we start playing it everyone knows exactly what is going on and there is great concentration and focus in the air.
some alternative suggestions
| | |
| --- | --- |
| Wedding Promenade | Hearnshaw |
| Entrance of The Queen of Sheba | Handel |
| Trumpet Voluntary | Purcell |
| Pachaelbel's Canon | Pachaelbel |
| Love | John Lennon |
| Make You Feel My Love | Adele |
| Clair de Lune | Debussy |
| Night and Day | Cole Porter |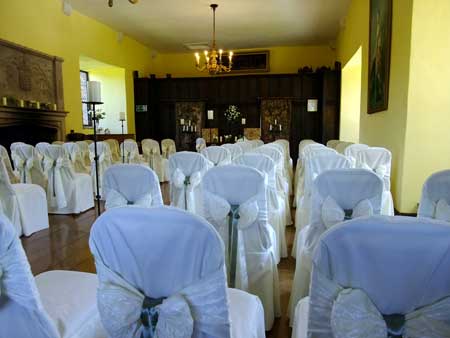 Planning to walk down the aisle? Music has a strong influence on the atmoshpere.
bandleader's choice wedding promenade
by Charlie Hearnshaw