The signing of the register


We like to play music which brings a slight lift without losing the sense of occasion.


My own first choice would be Mister Duda, a tune which leaves us a lot of freedom to create a nice atmosphere.

Cheek to Cheek
Irving Berlin
I Can't Give You Anything But Love
Jimmy McHugh & Dorothy Fields
Isn't She Lovely
Stevie Wonder
Just The Way You Look Tonight
Jerome Kern
Mister Duda
Waldir Azevedo
Nuages
Django Reinhardt
Pennies From Heaven
Arthur Johnston

The signing of the register usually takes about ten minutes.
In a civil ceremony, immediately after the signing of the register guests will be invited to take photographs.
We like to have a second tune in hand in case the signing takes longer than expected.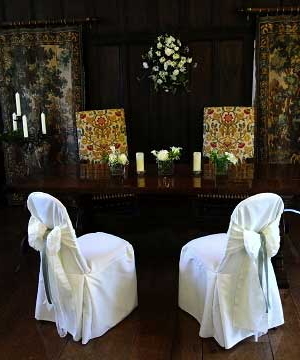 bandleader's choice Mister Duda